If you follow me you know I love a good diet/weight loss book. I just finished reading The Diet Dropout's Guide to Natural Weight Loss: Find Your Easiest Path to Naturally Thin
. Let me start by saying that this is not only a great read to get you on track nutritionally, but also a well rounded guide. This is NOT a diet book. This book is about facts and lifestyle changes that anyone can incorporate into their lives. It does not map out a diet for you, but simple lifestyle changes. The book covers the environment you live in and how to make it a non-fattening place. It lets you know why diets fail and focuses an entire chapter on emotional eating. My favorite part of this chapter is that it's main focus is on how to relax yourself. Tips are given on how to relax, think healthy, focusing on the present and doing something productive. I've read a lot of diet/weight loss books and while they might touch on emotional eating, it's rare that actual relaxation techniques are given to reduce the stress. I found this to be incredibly helpful.
The Diet Dropout's Guide to Natural Weight Loss: Find Your Easiest Path to Naturally Thin
covers all the information you need to live a healthier lifestyle. The chapter titled Your Easiest Path helps you come up with a program that is right for you. You can ease into controlling your temptations and becoming more active and aware of what you are eating. The goal is for you to develop naturally thin habits without having to follow a set diet. The chapters also offer highlighted QuickStart Tips to help get you started on the work in that chapter. The Appendix offers recipes and suggestions on how food should be prepared. It focuses on vegetables, whole grains, and yogurt. My favorite part of the book is that their are printables available for reminder cards, lists, etc. Also, author Stan Spencer Ph.D has a blog and Facebook page which highlights information and recipes to help you on your journey.
I picked a great day to publish my review because today until Saturday January 19, 2013 you can go to Amazon and get e-book copy of this book for FREE! Yes, I said free! Click on this link:The Diet Dropout's Guide to Natural Weight Loss: Find Your Easiest Path to Naturally Thin
and get yours today! This book will change how you look at food. It will change your life.
About The Author: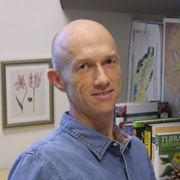 Stan Spencer is a consulting biologist in southern California. He earned a doctorate in botany at Claremont Graduate University, and has conducted research in biochemistry at Brigham Young University, in adaptation and speciation at Claremont Graduate University, and in molecular genetics and evolutionary biology at the Smithsonian Institution. He enjoys spending time with his wife and seven kids, birding, hiking, and writing.
Disclosure: I received a copy this book to facilitate my review. All thoughts are my own and yes, there are affiliate links in this post.