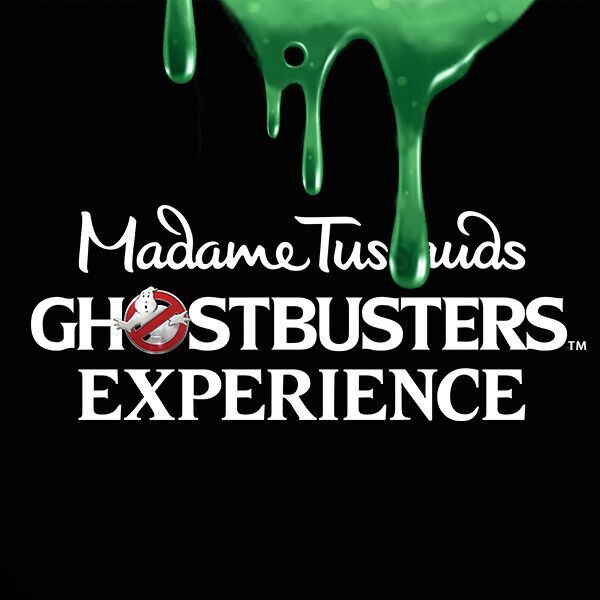 MADAME TUSSAUDS NEW YORK OPENS HIGHLY ANTICIPATED "GHOSTBUSTERS EXPERIENCE" AND WORLD'S FIRST HYPER-REALITY EXPERIENCE "GHOSTBUSTERS: DIMENSION"
Hey Ghostbusters, get your selfie sticks ready! Madame Tussauds in Times Square is the only place with no ropes or barriers holding you back from getting photos with your favorite stars! Voted as one of New York's most unique attractions, Madame Tussauds invites you to pose with over 200 figures of internationally renowned musicians, A-list stars, sports legends, world leaders, super heroes and more. With several newly renovated spaces, the world famous wax attraction is bigger and better than ever!
Discount Code:
Be Your Best Mom readers Save 15% Off Admission to Madame Tussauds in New York! – Valid for up to 8 people. Click HERE for the deal!

Ghostbusters at Madame Tussauds:
Open now, the all new Ghostbusters Experience exclusively at Madame Tussauds New York, made possible through a collaboration with Sony Pictures, Ghost Corps and THE VOID. Created for the highly anticipated movie Ghostbusters, the new experience is a fully immersive, authentic and multi-sensory space where guests are not only able to interact with Madame Tussauds' newest figures, but also enter an authentic physical environment that brings the Ghostbusters story to life with an epic Hyper-Reality finale.
The opening of Ghostbusters Experience marks the next step in an evolution for Madame Tussauds as the attraction launches into a new era of completely immersive entertainment offerings for visitors. Guests will walk through multiple scenes from the new film and then can become actual ghostbusters themselves as they grab proton packs and blast their way through an incredible Hyper-Reality experience, Ghostbusters: Dimension. Designed and created by tech innovators, THE VOID, Ghostbusters: Dimension combines interactive physical environments, real-time effects, and virtual reality to allow guests to step into the movie in a way not even the actors have done.
"This is unchartered territory for Madame Tussauds New York and we are excited to bring this iconic franchise to life for Ghostbusters fans far and wide," said Eric Fluet, Head of Marketing and Sales at Madame Tussauds New York. "With the help of Sony Pictures and THE VOID, we are elevating the Madame Tussauds brand to offer not only the amazing figures that we are known for, but a fully immersive experience that will bring the figures and the film to life."
Ghostbusters:
* Visitors to Madame Tussauds New York start their Ghostbusters journey in a New York City subway station haunted by "Sparky," who terrifies guests through the windows of an oncoming subway car.
* As guests proceed through the Alridge Mansion Museum, they feel a ghostly presence coming to life as they pass portraits that follow their every move and end up face-to-face with "Gertrude," an ill-ridden ghost who spits mock slime all over them, rickety doors, spooky portraits and moving rocking chairs amplify the unknown presence.
* Zhou's Chinese Restaurant serves as Ghostbusters Headquarters where visitors will meet Jillian Holtzmann (portrayed by Kate McKinnon), working on her proton pack, and Patty Tolan (portrayed by Leslie Jones), readying herself for the next spirited brawl. In the Headquarters, guests will learn about fighting the paranormal and see actual ghosts trapped in a containment unit just feet away from a display case with actual props from the movie.
* The experience concludes with an epic finale in the Mercado Lobby, where a Ghostbusters will urge guests to assist Erin Gilbert (portrayed by Kristin Wiig) and Abby Yates (portrayed by Melissa McCarthy) as they fend off "Slimer" and blast away any remaining villains. The hologram of "Slimer," is seen chasing guests around, anxiously trying to get a selfie with them.
Moving on from the Ghostbusters Experience, guests can ride off in victory on a replica of the Ecto-2 motorcycle complete with a green screen photo opportunity. Now that they have become Ghostbusters and are feeling fearless, guests will also have the opportunity to upgrade their visit to include Ghostbusters: Dimension, the world's first ever Hyper-Reality experience. Ghostbusters: Dimension, which will be available exclusively at Madame Tussauds New York, utilizes THE VOID's proprietary hardware and software to allow guests to step beyond reality and into the world of the Ghostbusters. Offered as an additional experience, teams of three will grab proton packs and suit up for their very own ghost-busting quest, trapping and blasting their way through a New York City apartment.

Disclosure: I was provided with information through USFamily Guide. My family and I will be receiving tickets for this encounter. No other compensation was received.