Alpha and Omega: Journey to Bear Kingdom arrives on DVD, Digital HD and On Demand

May 9

from Lionsgate.
My family and I were sent  Alpha and Omega: Journey to Bear Kingdom to review! My son whom is now 13 opened the packaged and said, "Hey, I remember watching the first one when I was little!" We all laughed and I remember too!
Official Synopsis:
The pack is back in a pawsitively thrilling adventure the whole family will love! All the animals in the Eastern Forest are excited because Queen Bear and Princess Canue are coming to visit. But when evil Rogue Wolves threaten the royal bears, wolf pups Stinky, Runt, and Claudette leap into action. With courage, wits, and plenty of help from their wild and wonderful friends, the alpha and omega wolves rise to protect the queen and princess and save their forest home.
Take a Look:
Our Thoughts:
There is plenty of fast paced action in this 44 minute film. As always, I like having a few movies on hand for a mixed age crowd and this is going to be one of them. The film is not rated, but we agree that it is appropriate for all ages. The animation is also top-notch. You don't need to be a fan of the series or have seen the previous movies to follow along. This film stands on its own, so no worries. A fun family film that will be a great addition to any collection.
Printable Movie Fun:
If you have been a reader of my blog then you know how much I love movie night and fun activities to go along with our feature. To celebrate, our friends at Lionsgate Home Entertainment have put together a fun activity sheet! By clicking the button, readers will find a tic-tac-toe game, a word search puzzle, and a maze game that children will surely love!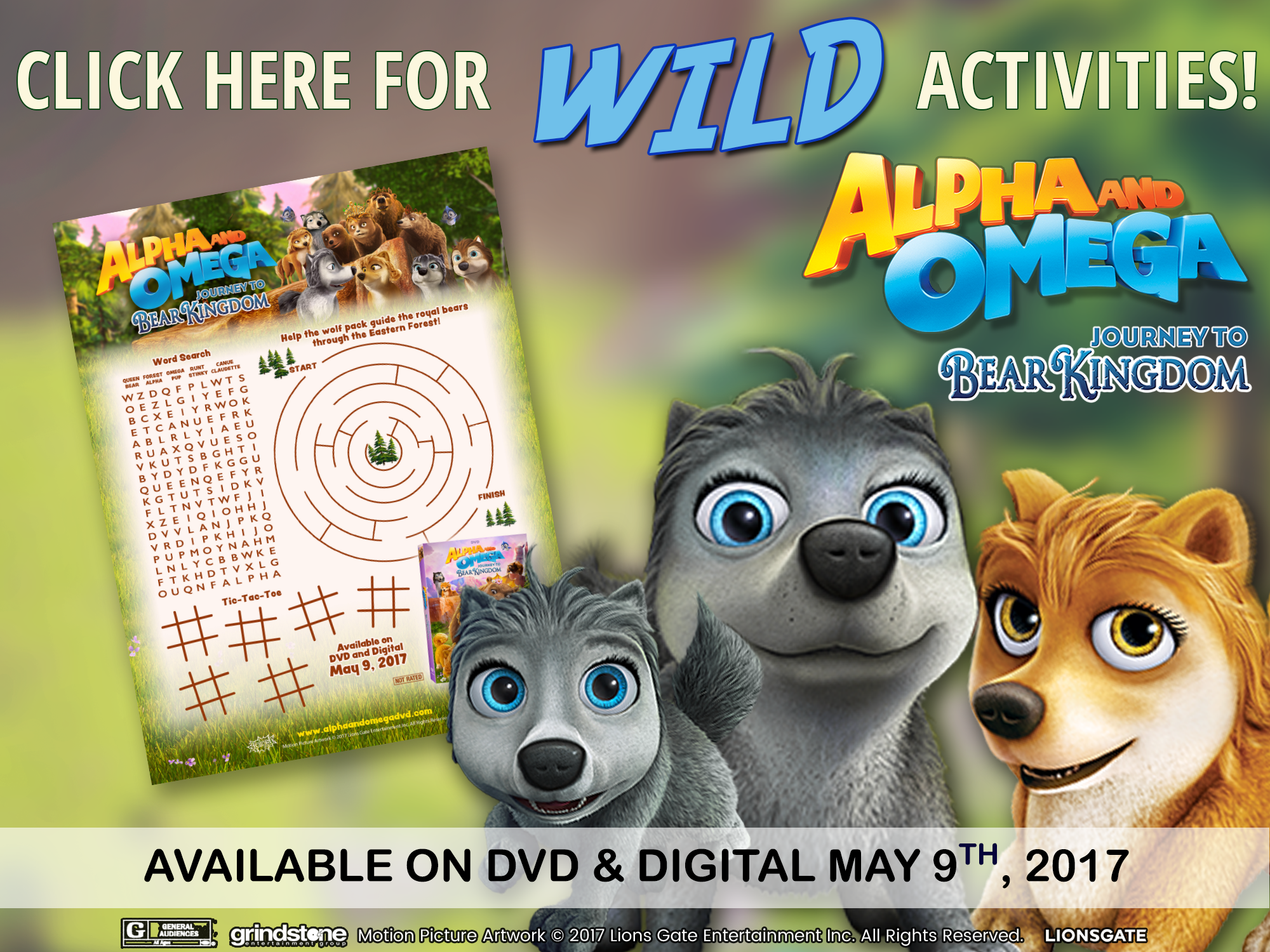 How do you enjoy movie night?
Disclosure: I received a copy of this film to facilitate my review. All thought belong to me and my family and have not been influenced.